CLIP: EUROPEAN SINGLE-SPEED CYCLOCROSS CHAMPIONSHIP FRANCE
Eine Videodokumentation über Stefan "Fisch" Vis, der den European Single-Speed Cyclocross Championship in Frankreich mit fährt.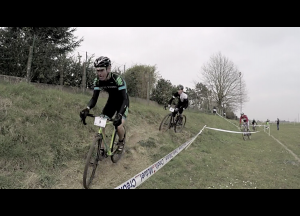 Die Rennen aus dem European Single-Speed Cyclocross Championship Kalender sind keine UCI Events, es geht vielmehr darum einen Haufen Bike Enthusiasten an einen Ort zu bekommen, wo sie Schulter an Schulter ehrliche Singlespeed Rennen fahren. Das Event in dem Film findet in dem Kleine Ort Mons-en-Pévèle in Nord Frankreich, nahe der Belgischen Grenze, statt und ist in Cyclocross Kreisen durchaus bekannt.

"Fisch" hat hier übrigends die Bronze Medallie gewonnen!

Enjoy the Clip!
Rider: Stefan "Fish" Vis
Bike: Bombtrack Bicycle Co. "Arise"
Cut: Marvin Beranek
Camera: Manuel Schuerholz, Johan de Vries, Bat Howell, Stefan Vis, Marcellus Putschli, Fabian Regener
Song: Brady Watt "Minds of the Future"
Ähnliche Artikel
Viel Offroadspaß für wenig Geld – das Ganze in einem optisch sehr ...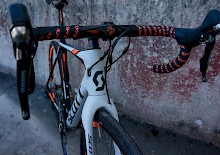 SCOTT folgt dem Ruf nach einem "Grave" oder auch "Allroad" Race Bike und bringt ...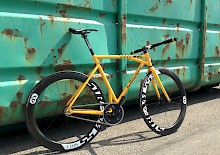 Bellitanner bringen ein Singlespeed Urban Bike im design der legendären NY ...