NO PLAN B: FROM CANCER TO CORSICA
Es begann mit der Diagnose, die niemand hören will: Du hast Krebs. Als Justin McLean das hörte, hatte er keine andere Wahl, als die Krankheit zu besiegen. Für seine Partnerin, für seine Kinder, für sich selbst. Er musste Leben. Es gab keinen Plan B.
"Imagine if you worked all your life, was not extravagant, saved your money, and on the eve of retirement, there is a knock on your door telling you that you have lost all your savings. You are bankrupt and they are not sure why. That's cancer. No dialogue. No preparation. No forewarning. Just a decision from someone, somewhere that you are up." — Justin McLean, Thrivor
Dieser bewegende Film erzählt Justins Geschichte. Von der Diagnose, vom geliehenen Heimtrainer, vom selbstbestimmten Schmerz und dem Traum, nach Korsika zurückzukehren.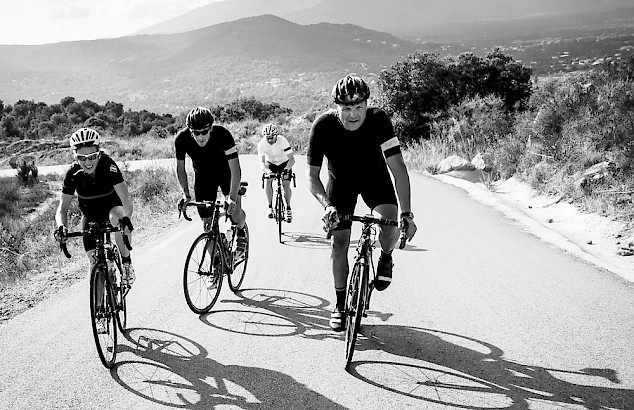 2014 gründete Justin Thrivor, eine Organisation die sich um die Bedürfnisse krebskranker Menschen und deren Angehörige kümmert. Wer ihn unterstützen will, kann sich eine Rapha Kappe kaufen, deren Erlöse zu 100% an Thrivor gehen. Da hat men schon mehr Geld für sinnlosere Sachen ausgegeben!
http://www.thrivor.com/
http://pages.rapha.cc/rides-cat/thrivor
Warning
: A non-numeric value encountered in
/www/htdocs/v133155/spokemag/site/assets/cache/FileCompiler/site/templates/related.inc
on line
4
Ähnliche Artikel