LUCAS BRUNELLE GOES TO AFRICA
Lucas Brunelle, bekannt aus Line of Sight verfolgt normalerweise Fixie Piloten bei Alleycat Rennen durch Großstädte. Diesmal ist er mit seinem Cinell Bootleg Hobo in Afrika am Diamond Coast unterwegs, um die letzte Etape der Tour d'Afrique nach zu fahren.
Das Hobo wurde speiziell für solche Einsätze entwickelt. Es besitzt einen stabilen Stahlrahmen, der auch bei Off-Road oder Langstrecken Rennen halten soll.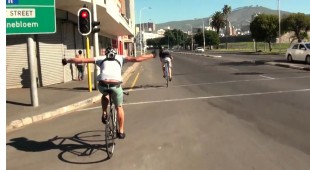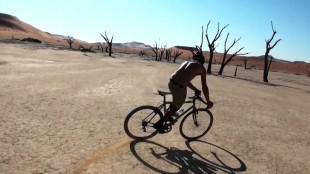 Video by Cinelli Official
Warning
: A non-numeric value encountered in
/www/htdocs/v133155/spokemag/site/assets/cache/FileCompiler/site/templates/related.inc
on line
4
Ähnliche Artikel