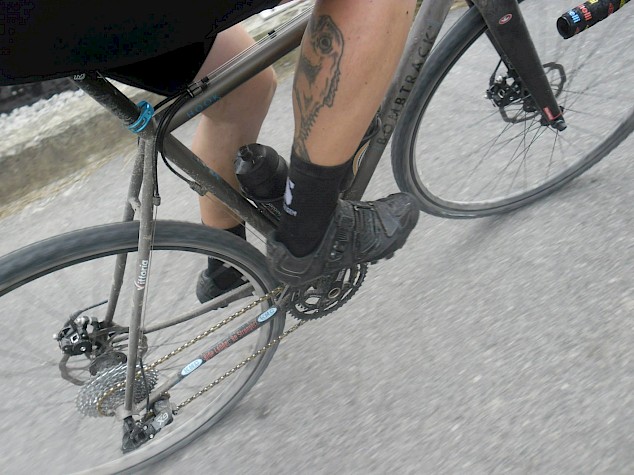 STEFAN "FISH" VIS BERICHTET VOM "BIKE TRANSALP" RACE
Die Idee bei der Transalp mitzufahren bestand schon länger, aber Stefan aus Amsterdam war unsicher ob er es wirklich schaffen wird zu starten und vor allem heile im Ziel anzukommen.
Die Transalp ist eines der berühmtesten udn härtesten Langstrecken Mountainbike Rennen quer durch die Alpen: 7 Tage, 587km und über 19000 Höhenmeter die bewzungen werden wollen.
Stefan "Fish" hat es gewagt mit einem Cyclocross Renner zu starten. Carbon Gabel und Rennradlenker gegen 1200 gefederte Mountainbikes.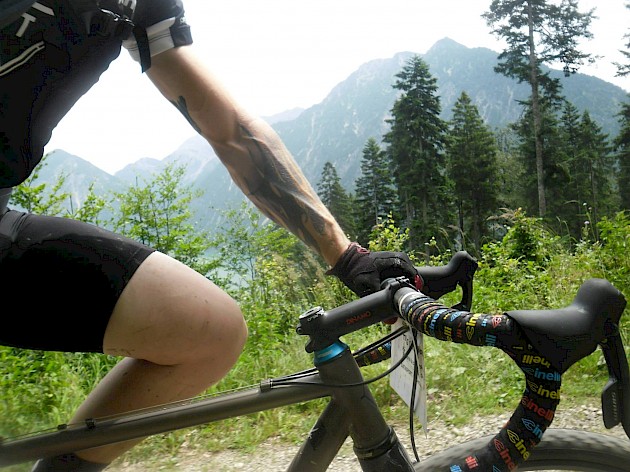 Hier sein kompletter Erfahrungsbericht auf Englisch:
We've had this idea in our minds for a longer time.. but were also afraid to share it with you in advance as we weren't 100% sure if this would actually happen. Mainly because of the nature of the race and the unknown reaction from race organisers, we knew there was a possibility this wouldn't go ahead.
Our friend Stefan 'Fish' Vis from Amsterdam set out last Sunday on one of the most famous long distance mountain bike races, crossing the Alpes from north to south: 7 days, 587 km and over 19,000 vertical meters.
The operative point of this action: Fish is competing on our upcoming HOOK cyclocross-bike, with a carbon fork and a drop-bar against 1200 mountain bikes with all those suspension forks and riser bars – Fish, from the flat Netherlands and his CX bike apear like an alien among the MTB peloton. What a rider and what a baptism of fire for our new bike.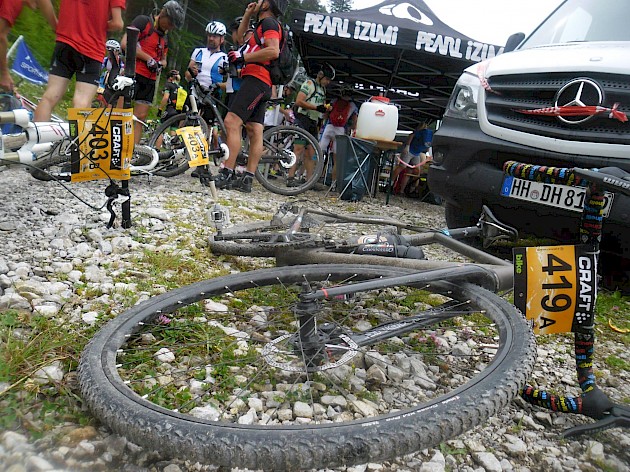 We've planned this action for weeks, but due to their bike-regulations we weren't sure if the race-organisor would let Fish actually race on the day of registration. Fortunately, and due to very nice and sympathic organistors it was actually possible. Today is the 2nd day, 5 more to go.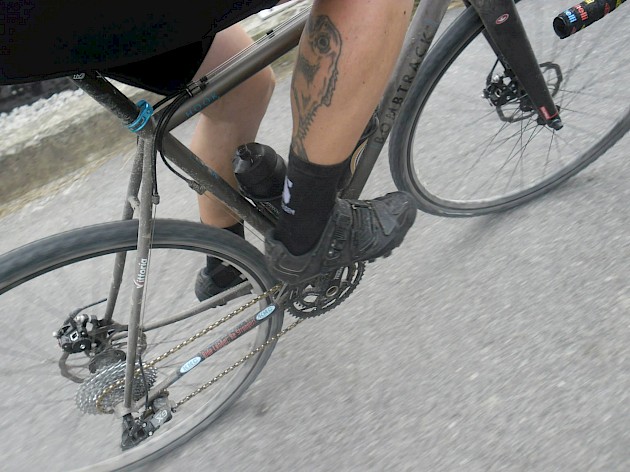 Below you see a first complete picture of our HOOK CX-frameset we did in cooperation with our dutch colleagues from #wit_industries. First fully speced bikes will arrive in October, if you are curious for more information about the HOOK complete-bike pay attention to our #waylaywednesday at Facebook and Instagram.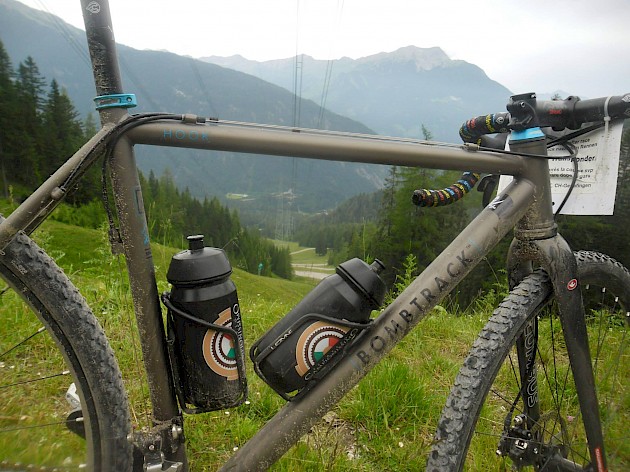 If you want find out if Fish and our HOOK will finally finish the race, and to see more daily pictures just add #fastxfishyxfixed at Instagram or observe our Bombtrack Bicycle Co. social media channels carefully.
Mehr Infos zum Transalp Rennen findet ihr hier: http://www.bike-transalp.de
Warning
: A non-numeric value encountered in
/www/htdocs/v133155/spokemag/site/assets/cache/FileCompiler/site/templates/related.inc
on line
4
Ähnliche Artikel